Queen Victoria's reign saw the first properly surveyed maps being published. The Ordnance Survey is the government department which undertakes this work.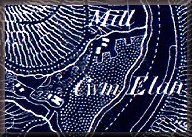 The church authorities also had maps made which can tell us a lot about early Victorian times.
Choose from the list below. You may find it useful to compare these old maps with a modern Ordnance Survey map of the same area to see what changes have occurred. Unfortunately we cannot put these on our website.