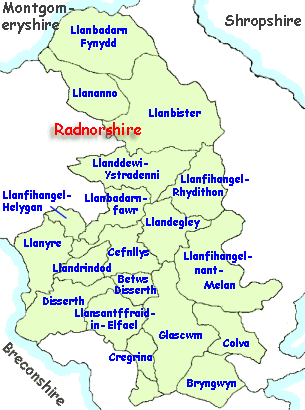 The population of this very rural part of central Radnorshire changed throughout the Victorian period as people moved about to earn a living. From the 1860s onward an entirely new town (Llandrindod Wells) sprang up in the middle of this remote area and people moved there to work in the hotels and guest houses.
Information about the local population was recorded in the censuses which were taken every ten years. Men were employed to travel round the district recording who lived in which house and what they did. The population figures are taken from these records.
Choose from the list below to see graphs of the population of some local parishes in the Victorian period.