Nantgwyllt
School
Elan Valley
in the
1890s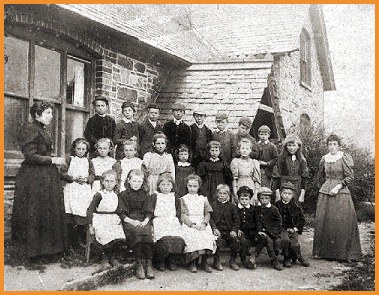 This fascinating photograph was taken in the early 1890s.
It shows the children and teachers of the village school at Nantgwyllt in the Elan Valley.
The whole valley was to be flooded under the Caban reservoir within a few years, and the school was one of a number of buildings to be lost.