The Town Clock, which was built in 1880 at the end of Broad Street, is just out of the picture on the left in this view.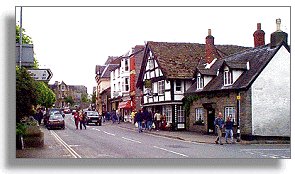 The building on the right was then the Black Swan Inn, on the corner of Broad Street and Bridge Street.
The near side of the street in the early picture was filled with livestock on market days, as you can see on one of the other pages in this series.