The six communities whose local histories are described in our project vary widely in character and in location within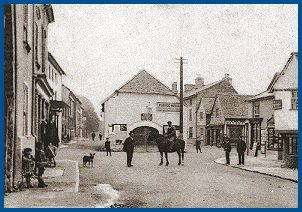 the large rural county of Powys.
Most of these pages were put together in 1998 and 1999 using a variety of sources including archive documents, old photographs, school log books, and material supplied by local people to tell some of the history of these places.
We know how important it is to keep websites up to date, but much of our content was over 100 years old when we put it on the site !
Our linked local history site for schools now covers a total of 18 communities, including those listed below.
See this new site at - Local history for schools
From north to south, our original six communities are: