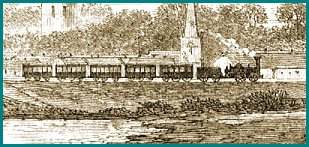 As well making it easier to send local produce to far off parts, the new railway meant that goods from outside the area would be cheaper and easier to get hold of.
The terminus of the Llanidloes and Newtown Railway was at a station in Victoria Avenue. The railway building boom in the area did not stop there, however!
More on railways in the area...