TITHE MAPS
In Victorian times almost everyone had to pay tithes to the Church of England. At the beginning of the reign the tithe became a tax on your property. The maps were drawn to see what property everybody had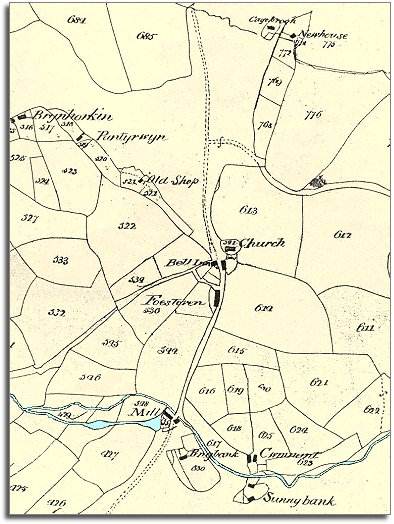 Notice that the part of the community stretching from the church Northward is open common with the road North to Llanfihangel Helygan and Caeragu just a track across the pasture. Similarly to the South of the map is another open common.

Both these commons have tiny cottages with paddocks or garden enclosures, like islands in the pasture. Cagebrook and Sunnybank are two of these.
Tradition across Mid-Wales said that if someone built a house on the common overnight and had a fire burning by morning they could claim it as their property.