To find out more about workhouses in general, click on the image above.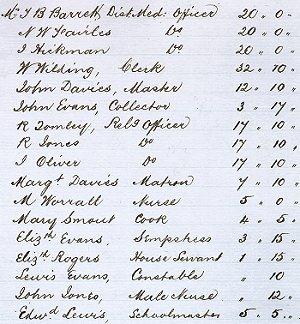 On each line you can see the name of the person, the job they did, and how much pay they got. Below is more information about these jobs.
1. Revd. Harrison - the chaplain of the Union - would have held prayers at the workhouse which the inmates were expected to attend.
2. W'house Med. Officer. [Workhouse Medical Officer] This is the doctor who looked after the sick inmates in the workhouse.