Don't forget!
The surnames are first.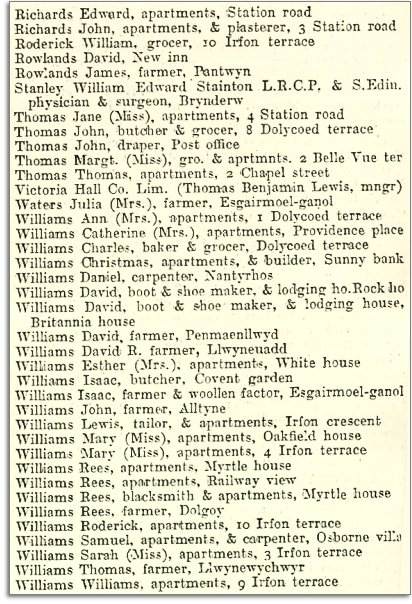 This extract from Kelly's Directory of 1895 shows just how local people adapted their working life to make the most of the opportunities offered by the new spa of Llanwrtyd Wells.
Notice that John Richards, a plasterer, Margaret Thomas, a grocer, Christmas Williams, a builder, Lewis Williams, a tailor, and Rees Williams the blacksmith, all have apartments to let out to visitors. Their traditional trades would earn them a living over the winter when the town was quiet.
Notice that the two shoemakers (both called David Williams!) also both ran lodging houses.