Don't forget!
The surnames are first.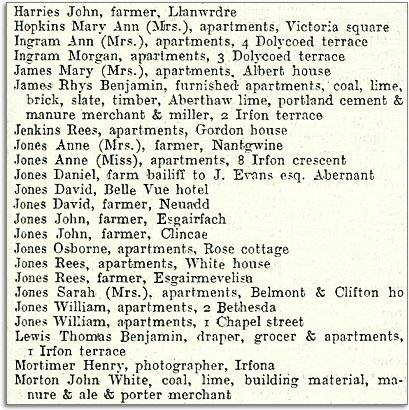 These next entries for Llanwrtyd Wells in 1895 again show how the local community catered for visitors. In this extract also there are many local people who make their living by renting out apartments or running hotels and guest houses.
As in many rural areas with a small population local tradesmen sometimes had to operate more than one trade to make ends meet. Here we can see Rhys Benjamin James and John White Morton dealing in a wide range of products. Mr James is a miller as well as renting out apartments and dealing in building and farm materials.