Don't forget!
The surnames are first.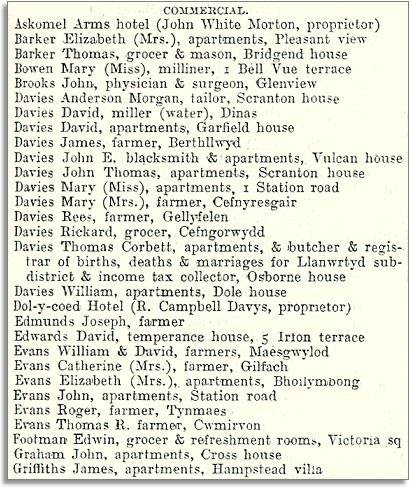 These entries from 1895 include all those businesses you would expect to find in the area. There are the farmers, blacksmiths and millers you would find in any rural area.
Notice though, how many people make their living renting out apartments to visitors who come to the area to take the waters.
Thomas Corbett Davies must have been a very busy man! Besides renting out apartments he was also a butcher, registrar and tax collector!