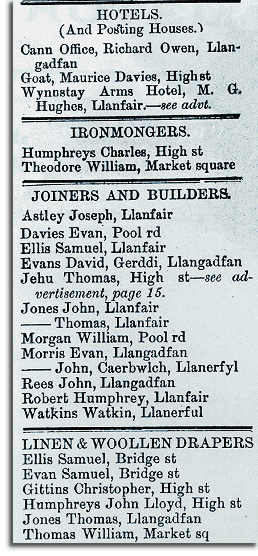 Travelling around the area in 1889 was still done by coach, and so hotels were needed for overnight stops.
A posting house was an inn where coaches made scheduled stops and travellers could stay.
Compare the entries in Sutton's Directory with those in Pigot's Directory.
Can you find any tradesmen who are still working?
Look for tradesmen with the same surname. Businesses were often passed from father to son.
Don't forget!
The surnames are first