Both photographs
by kind permission of
Mrs Cherry Leversedge
School for poor children
In 1863 a ragged school was set up by local curates for the poor children of the town, and the "Iron School" - as it was known locally - was constructed in 1865 off Mill Lane to house this early initiative.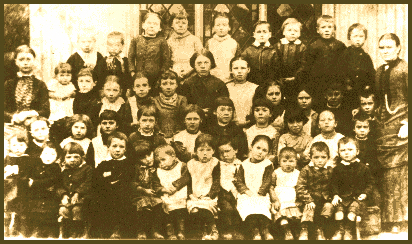 Lady Brydges of Boultibrooke, who was very much involved with the management of the later National School, supported the establishment and it seems to have been regarded as a Church School.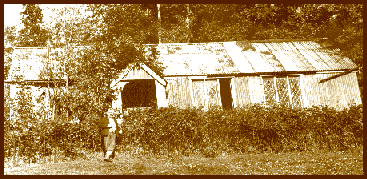 When the National School was established, the Iron School continued as an infant department until closure in 1892. After this closure the redundant structure was removed to Bennets Ground at Boultibrooke.