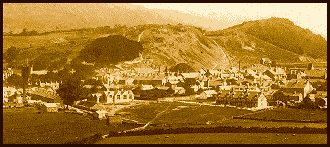 This photograph, taken at about the time of the opening, shows the area still looking rather raw and new with the playing field not yet established.

Photograph by kind permission of the Powysland Museum, Welshpool
There are 2 pages on the County School. Use the box links below to view the other pages.