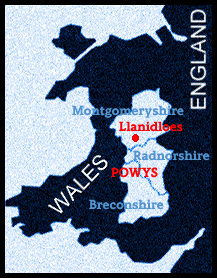 At the heart of Wales
The ancient market town of Llanidloes in Montgomeryshire is almost in the very centre of Wales. It is of medieval origin and is the first town on the banks of the River Severn.
The area around Llanidloes was once very important for the mining of lead and even silver, and the town had a thriving flannel industry. It was also notorious as a focus of industrial unrest during the 19th century Chartist revolt, a campaign for democratic rights prompted by the collapse of the local textile industry.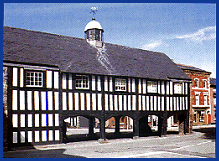 The ancient half-timbered market hall (left) stands at the crossroads of the four streets of the original medieval town. Built around 1600, it is the only surviving building of this type in Wales. Assize courts were held in the hall around 1605, and John Wesley preached from a pulpit stone on the open ground floor in 1748.