This example is from the 1896 diary of Coelbren School:
"Object Lessons for Standards I, II, III. [classes 1 - 3]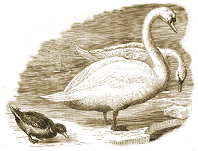 Lion, Reindeer, Birds, Wheat, Cotton Plant, Silver, Sun, Post Office, Rain, Matches, Snow, Silk, House Building, Knife, Paper, Gooseberry, A Railway Station, Washing Day, The Sea, and Lead Pencil".
The children probably knew a lot more about 'Rain' and 'Snow' than they did about 'Cotton Plant' !
Back to Ystradgynlais schools menu