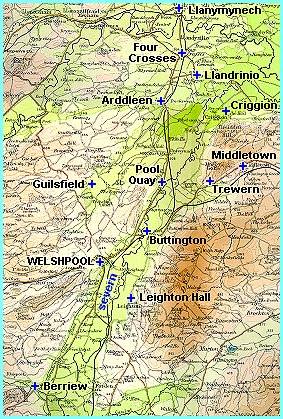 As you can see from the map, the valley of the River Severn is a major routeway from the midland plain of England to the uplands of mid Wales.
In Victorian times a canal, an important road and a railway followed the valley floor. Welshpool developed as an important market town in this valley.
Outside the town, most people in Victorian times worked on the land in some way - probably on land belonging to one of the major estates like Powis Castle.
By the end of the Victorian period the lives of working people were still very hard but there were many changes for the better...
Education brought new opportunities for children, making them more aware of a wider world outside.
Transport improvements linked the valley with larger cities and with places further afield. These were just beginning to offer the possibilities for wider travel.