The old counties of Breconshire, Montgomeryshire and Radnorshire, which now make up the county of Powys were split into a number of Poor Law Unions. These are shown in the map .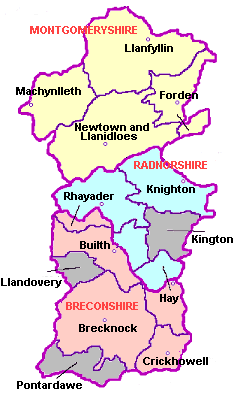 On the image click on each Union for more information on each workhouse. (There are no links to Kington, Llandovery, and Pontardawe because these were run from beyond the county borders.)
The circles on the map show where the workhouses were built.