Don't forget!
The surnames are first.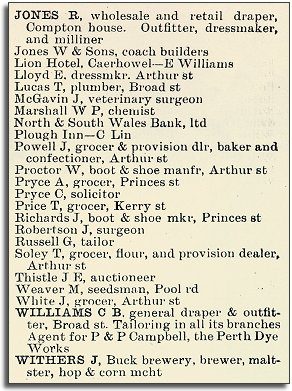 Many of the trades which were common in 1835 in the area are still thriving in 1895.
There are still dressmakers, tailors and shoemakers working in Montgomery, and also the draper who sold cloth for people to make their own clothes.
Notice also that C.B.Williams - as well as making clothes - is selling cloth brought in from a company outside the area.
Compare these entries with those from Slater's Directory of 1835.
Are any of the families in the same trade?