This extract from the school diary reads: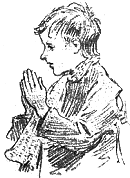 "No school. - the annual Festival of the Independents of this county being held at Llanbrynmair..."
Cemais school closed for a similar meeting of the Montgomeryshire Methodists. The chapels at this time were very important not just as places of worship. They organised gatherings, entertainments and lectures - often in the Welsh language - and were seen to be right at the heart of these small communities.
Back to Machynlleth schools menu