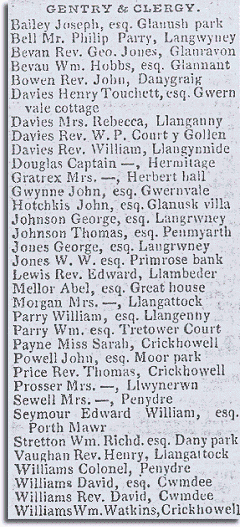 This is a list of all the people in the Crickhowell area who wanted themselves listed as "Gentry" in 1835.
The gentry were people who did not do a job to earn a living, but earned money by letting their property to tenants and charging a rent.
They certainly thought of themselves as being superior to those "in trade" or who worked for them. The original of this page was tiny, so that the names are a little difficult to read here. Some of the spellings will be a little unfamiliar also.
See if you recognise any of the house or farm names. Are they still there today?