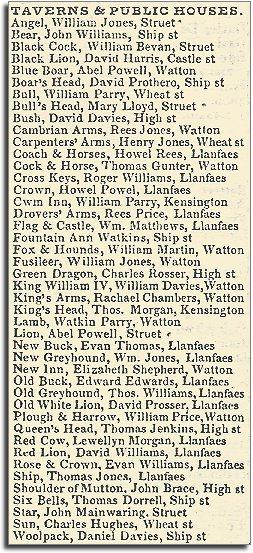 Like most market towns Brecon had a large number of public houses, catering for both local people and people coming into the town from the countryside.


Many working men had such hard miserable lives in Victorian times that they would escape to the pub when they could. This could be a problem if they spent money on drink which the family needed.
Some of the names of pubs and inns will be familiar today.
Do you recognise any of them?
Is there still an Old Greyhound and a New Greyhound in Llanfaes?
Don't forget!
The surnames are first