The Keep
at Brecon
Barracks
around 1895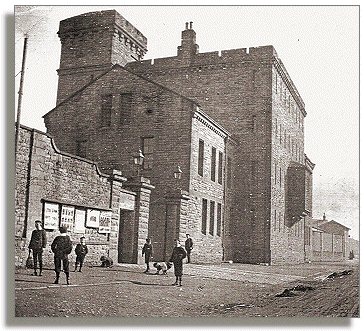 The new buildings from this date included the Officers Mess, Sergeants Mess, Commanding Officer's accommodation and a military hospital. These were built in stone along the north side of the Barracks Square.
Cavalry and Infantry barracks were also built at this time.
This photograph shows the Keep at the entrance to the barracks from the Watton, which was completed in 1879.